Human Resources isn't a thing we do, it's the thing that runs our business.
Steve Wynne – Business Magnate
Human Resources are like natural resources, they're often buried deep. You have to go looking for them, they're not just lying around on the surface.
First Achiever Consulting LLP is a new edge human resource ("HR") solutions provider catering to end-to-end recruitment with a focus on executive search, recruitment assessment, staffing, career management, workforce consulting and background verification, helping the clients to increase productivity, reduce cost and enhance their manpower recruitment and retention by streamlining the HR processes in their organizations.
Our professional experts possess strong business acumen and the ability to create HR solutions that support the client's…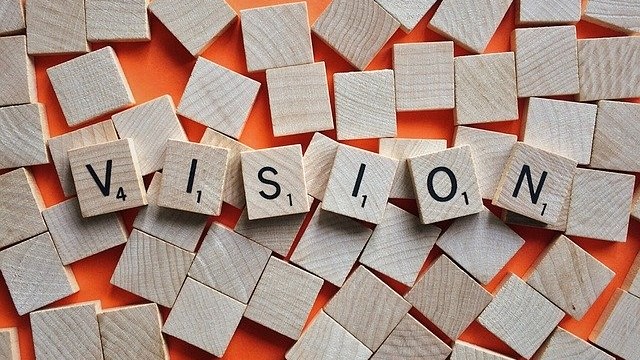 To be the most successful and recognized talent advisory solutions provider across the globe, transforming challenges…
Our mission is to deliver the results by fulfilling the talent needs of our clients on time, offering the broadest portfolio…
A range of Services adapted to your needs
Executive Search
The process of Executive Search involves following stages:-
Need Assessment: Thorough analysis of the job description, job specification and KRA's of the requirement.
Prospective Candidate Identification: Identifying potential candidates through industry research, using the expertise of our internal database, personal references, contacts, headhunting and executive search.
Career Management
Career management is a process of planning and counselling that shapes the progression of an individual within an organization in accordance with the organizational needs and objectives.
Recruitment assessment
This is a skills assessment tool to provide a quantifiable and more objective selection process through candidate interview & evaluation by assessing the technical competencies, interest level and aptness for the given vacancy through preliminary interviews by senior HR consultants. It also assesses candidate's personality, leadership style to examine his suitability to the client's culture.
Workforce Consulting
Advising the organization on HR plans and processes in the best possible way so that the organizations derive efficient businesses by implementing the specialist advise provided by manpower consultants.
Staffing
Staffing is the function of recruitment, screening and selection process performed in an organization to fulfil their hiring needs through presentation of shortlisted candidates to the client by Manpower consultants. In this process post preliminary interview taken by the manpower agencies, a summarized report elaborating the feedback and findings would be submitted to the client. Post which, complete co-ordination is done for client-candidate interview process and once the candidate gets selected, assistance on offer is done in negotiating the terms of employment prior to the formal written offer. Reference checks would be carried out (both those provided by the candidate and our third party references) as & when demanded. Post appointment, interaction to ensure candidate's successful integration into an organization.
Background Verification
This is the process of verifying or authenticating the information provided by an applicant to an employer in his or her resume, interviews and references.
"Opportunities don't happen. You create them."
Book Recruitment consultant Now
Our Core Values & Strengths
Maintaining turnaround time with transparency

No compromise in quality and commitment to timely deliverables

Ambition to excel
Object oriented
Client centric
Cost effective
We offer our clients tailored solutions, ensuring continuity and nurturing long-term relationships. Our team has expertise in finding the right resource for our clients, ensuring talent retention and skill enhancement by efficient delivery models, thus shaping the future of both workforce and workplace.
"First Achiever has been extremely helpful in streamlining our HR processes. They took the time to understand what we do, and what we are looking for and delivered the results accordingly. I was very impressed with their responsiveness and that they truly understood our startup culture"
Ms. Sonakshi Pratap – Director (Kapso Business Services Pvt Ltd, Mumbai)
"My experience with First Achiever was extremely positive, despite the fact that it is a startup. They provided timely and quality deliverable and extended excellent support throughout our HR needs. According to me it's a startup made for startups and I would like to recommend First Achiever as a HR consultant for any company"
Mr. Phani Bhushan – Director  (Anant Computing, Mumbai)
"We are highly impressed with the quality of services delivered by First Achiever Team. They are always available to support us and stand on their commitment"
Mr. Ankit Kumar – Director  (Ritual Technology Pvt Ltd, Noida)
"We are profoundly intrigued with the nature of administrations conveyed by First Achiever Team. They are consistently accessible to help us and remain on their dedication."
Mr. Rohit Kumar – Director  (Yuwaiting Technologies Pvt Ltd, Ghaziabad, U.P.)